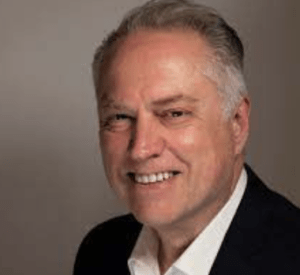 Supercharge your Business: Automation Secrets for Success!
Meet some businesses that used Automation as part of their success stories!
Discover the undeniable evidence-backed potential of automation as we unveil the key to unlocking unparalleled success for your business. Join us for an enlightening session where we explore the transformative impact of automation, backed by real-world case studies and success stories.
Event Overview:
In today's fast-paced digital landscape, successful businesses have one thing in common: they leverage the potential of automation to streamline processes, boost efficiency, and drive growth. This event is designed to equip you with valuable insights, strategies, and actionable tips to harness automation for your own business, no matter the size or industry.
Key Takeaways:
Unleashing the Power of Automation: Understand the fundamentals of automation and its transformative impact on modern businesses. Discover how automation can save you time, resources, and manpower, enabling you to focus on strategic endeavours.
Identifying Automation Opportunities: Learn how to identify the key areas in your business that can benefit from automation. From repetitive tasks to customer interactions, explore various aspects where automation can drive positive change.
Choosing the Right Automation Tools: Navigate through the myriad of automation tools and technologies available in the market. Gain insights into selecting the most suitable ones for your business needs and budget.
Enhancing Customer Experience: Discover how automation can personalise and elevate the customer experience. From automated email campaigns to AI-driven chatbots, find out how to leave a lasting impression on your customers.
Streamlining Marketing Strategies: Master the art of automating your marketing efforts for maximum impact. Learn about automating social media posts, lead generation, analytics, and more.
Data-driven Decision Making: Explore the role of automation in collecting, processing, and analyzing data. Leverage data-driven insights to make informed business decisions and stay ahead of the competition.
Overcoming Challenges & Pitfalls: Understand the common challenges in implementing automation and how to overcome them. Gain tips on avoiding pitfalls and ensuring a seamless transition to automated processes.
Future Trends in Automation: Get a glimpse of the cutting-edge automation trends and technologies shaping the future of business. Stay ahead of the curve and position your business for continued success.
Who should attend?
This event is ideal for entrepreneurs, small business owners, marketing professionals, and anyone looking to optimise their business operations and embrace the power of automation. Whether you are a startup or an established enterprise, you will find valuable insights and actionable strategies to propel your business forward.
Don't miss this opportunity to supercharge your business and unlock the automation secrets for unparalleled success. Reserve your spot now and join us for an empowering event that will transform the way you do business.
Presenter:
Ryan Rahman, Founder, SME Tech Solutions
BOOK HERE TO ATTEND CONFERENCE DAY @ $117 + GST
SPECIAL DEAL !!
BOOK HERE TO ATTEND THE  CONFERENCE DAY + ARTIFICIAL INTELLIGENCE AND CHAT-GPT WORKSHOP COMBO – $157 + GST